We are proud to announce a new batch of maple syrup after last years Bitcoin Sale on reddit.com/r/bitcoin ! The weather has finally warmed up here in northwestern PA and we've completed three boils for 21 gallons and plan on boiling every 4-5  days for the next few weeks until the trees start to bud. Below are this years prices, FREE priority mail shipping to the US! Unfortunately due to the weight it is not economical to ship to any other countries at this time. Note – This syrup is on the darker side, and has a stronger maple flavor than Grade A or amber. All grades of syrup have the same 67% sugar content.
EDIT : Thank you everyone for your support, we are sold out for the season. Come back in 2016, we should have lots more next year!
Pint – $16 – Sold Out!
Quart – $21 – Sold Out!
Half Gallon – $32 – Sold Out!
Gallon – $56 – Sold Out!
Custom Quantity – Sold Out!

2 Quarts – $40
3 Quarts – $56
2 Half Gallons – $60
2 Gallons – $102
5 Quarts – $90
3 Half Gallons – $92
10 Pints – $110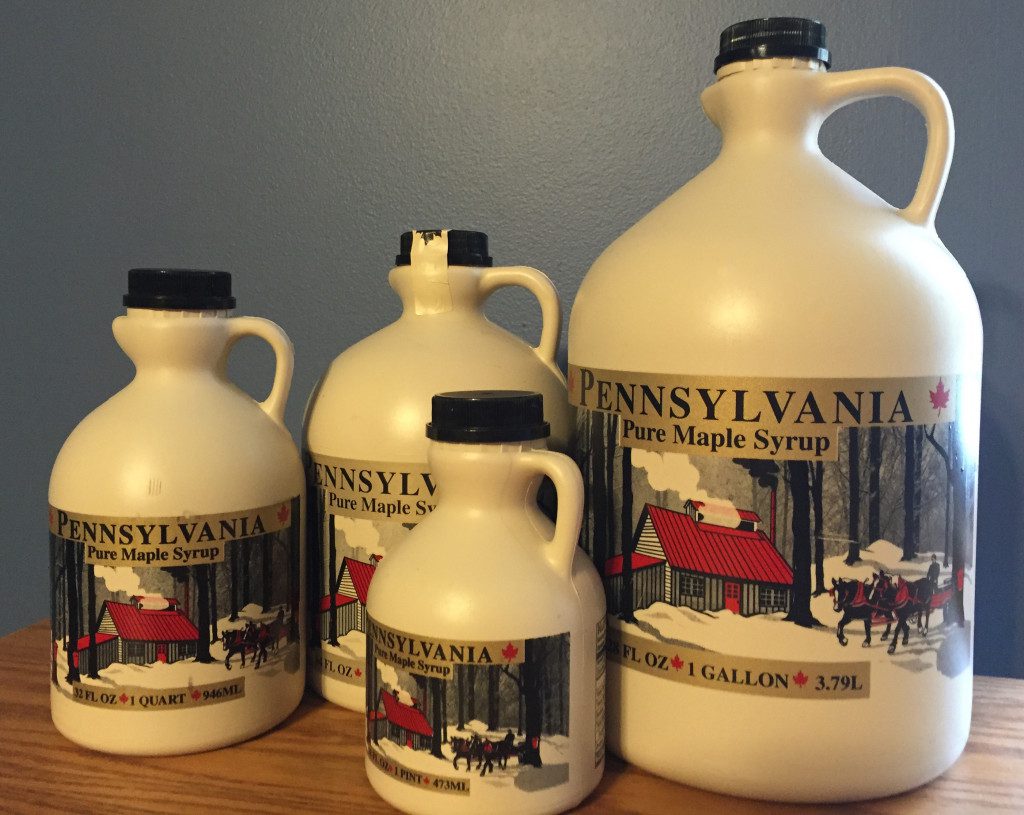 Update – Shipment 1 is ready to go, unfortunately we ran out of mailing supplies so a couple of the bottles will have to go out later this week once we get more mailers!